Ottawa Cabinets
Cabinet Materials
The materials used to make your doors play a very important role in the final result of the appearance of your room. Here you can browse through several cabinet materials that best suit your tastes and lifestyle.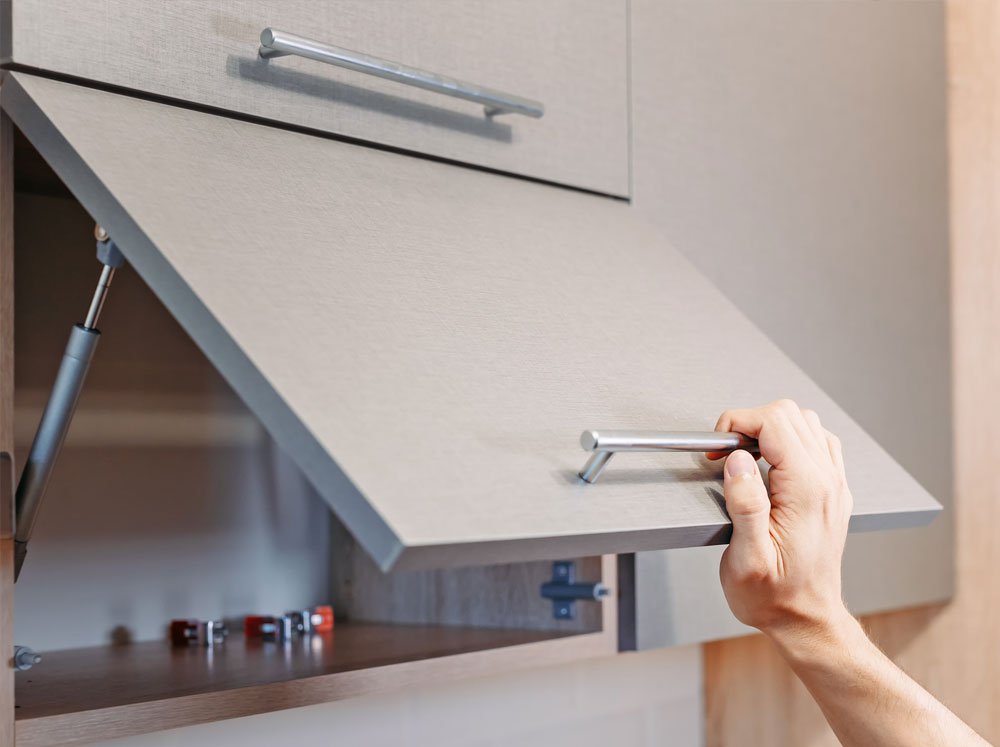 Your ideal choice for design and installing cabinets in Ottawa
We have more than 20 years of experience with home renovation, not limited to cabinet design and installation, but with complete home renew projects, from top to bottom.
Solid Wood
25 species and categories offered allows you to demonstrate the natural beauty of wood with our solid wood series.
TSS
26 colors and 7 different facade textures. TSS selections include linear grain patterns & textures as well as embossed textures that match the grain patterns of the boards.
Plywood Panel
Plywood doors and drawer fronts ensure maximum stability in very humid environments and very dry climates.
Aluminium
Choose between Natural Aluminum, Stainless Steel or our new Polished Chrome frames in combination with over 40 different door panels.
Wood Veneer
Attractive and contemporary, our wood veneer doors are available in both domestic and international species.
Decorative Laminate Veneer
Choose between smooth or textured melamine veneers that are dimensionally stable, environmentally friendly and heat resistant.
Lacquer
Polyethylene doors and drawer fronts are safe and durable and can be used in residential applications.